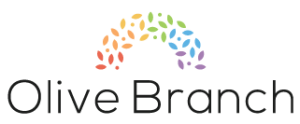 Mount Olive Lutheran Church is branching out to offer a new alternative worship experience in Rochester, MN.  There are many details yet to be determined, but this much we know: there are people for whom church is not a safe or accessible place and there are many reasons for this.  Some have been hurt by church people or excluded from church community. Some have had the Bible used as a weapon against them.  Some are unfamiliar or uncomfortable with our liturgies and traditions and are not interested in fitting in. Olive Branch seeks to be a place where these things are no longer a barrier.
Mount Olive is proud to be a 'Reconciling in Christ' (RIC) congregation.  It means that we acknowledge the injustice that has been carried out by the church towards the LGBTQ+ community and are actively seeking reconciliation.  We strive to be intentional and obvious in our welcome to all.
We also know that saying "all are welcome" is not always enough.  There is a difference between saying "you are welcome here' and 'we created this space with you in mind.'  Olive Branch is being developed with the LGBTQ+ community in mind, along with all others who are seeking a safe place to connect with God and community through engaging worship, honest conversation, fresh interpretations of scripture, and a fearlessness around asking hard questions. Words matter, and we are committed to using them responsibly.
WEEKLY WORSHIP
We hope to have everything in place to begin weekly worship in May/June of 2020. If we miss our goal we'll keep planning fun events as we prepare for a slightly later launch in September 2020.
STAY CONNECTED
If you want to be kept in the loop with Olive Branch news and events – join our email list by sending a message to Pastor Lisa at lisa@molive.org