Mount Olive has several small groups which meet during the program year. Newcomers are always welcome.
Book group
The Monday Book Group gathers to discuss a wide variety of literature including classics, fiction, poetry, humor, memoirs, history, mystery, Minnesota authors, and youth inspired works. Individuals are welcome to discuss one book or attend every month to discuss them all!  We have leaders volunteer each month to lead the discussion.  The group meets the second Monday of the month, September to May, at 6:30 pm.  September, October, April, and May meetings will be at Mount Olive in the library meeting room. The group will meet on Zoom in the winter months. Please join us for some wonderful discussion and fun!  If you have any questions, please contact Jodi Schoer at mjschoer@charter.net.
The book selections for 2022-2023 are:
Monday Book Group
Date
Title
Author
September 12
The Maid
Nita Prose
October 10
Dovetails in Tall Grass
Samantha Specks
November 14
Sooley
John Grisham
December 12
* Anxious People
Fredrik Bachman
January 9
Searching for Nora
Wendy Swallow
February 13
The Lincoln Conspiracy
Brad Meltzer
March 13
Book of Lost Names
Kristin Harmel
April 10
* Orphan Train
Christina Baker Kline
May 15
Heritage of Darkeness
Kathleen Ernst
* Indicates a Rochester Public Library Book Bag is available.
Fellowship Tables
Traditionally, Fellowship Tables have been groups of seven to nine adults that meet three or more times during the program year to share a meal and fellowship in homes. In recent years, we have added Restaurant Tables, a group that has their meals in restaurants. Once again, this year there will be both options for Fellowship Tables. These groups are all a great way to branch out, meet new people, and bond with long-time friends without a huge time commitment.
Restaurant and Home Fellowship Tables are formed for one program year and are open to adult couples and singles. Please indicate your preference for one of these groups on your registration form. Pick up your forms at the information table in the entry or in the Gathering Area and return by October 21. Each group will have a volunteer organize their first meeting. Most groups will begin gathering in November, but anyone may join in any-time during the year. Following the first meeting, the group sets its own schedule for the remainder of the year.
Direct any questions to nancy@molive.org.
Men's Discipleship Group
This multigenerational group meets on Saturdays at the church from 8:30-9:30 a.m. and seeks to develop meaningful relationships and a better understanding of what it means to be disciples of Christ. This gathering focuses on scripture or a book that helps us to walk closer to the Lord and to our families, and encourages us in being disciples of Jesus. Come as your schedule allows. If you have questions, you can talk with Mark Masbruch, Paul Johnson or Mark Schoer.

Women's Fellowship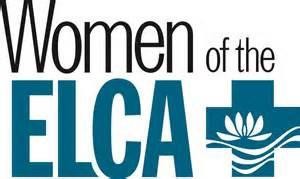 Women of Mount Olive are invited to take part in a Bible study and fellowship group. There are several groups available that meet monthly, September to May, with daytime or evening meeting times. The small group studies for 2022/2023 will once again be from Gather Magazine. This fall's study is Jesus and nature: Teachers of Faith written by Rev. Sara Olson-Smith. Contact Cathy Hanson at kchanson89@gmail.com or 507-398-3917 with questions or information about joining one of the groups.  Look for updates about coming events in weekly bulletins or the newsletter.