Mount Olive has a vibrant and long history of active children, youth & family ministry. This ministry centers on faith formation through education, but also through fellowship and service.
Adventure Club
The Mount Olive Adventure Club is a diverse and dynamic group that explores a wide array of activities, everything from concerts to campouts, bike rides to hockey games. Events are intergenerational and family friendly. Members, visitors, and friends are all welcome!
Little Leapers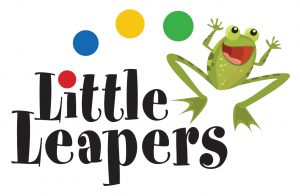 Little Leapers, a group for parents of newborns through age 3, (not yet in Sunday School) will now be having their meetings in "The Pond". The Pond will be in classrooms 3 & 4 of the Education Wing. This will be a space for the little ones to play and their families to build relationships. The group meets monthly on the third Sunday of the month from September through May during the education hour.
Summer Trips
In order to get youth out into the world, exploring and serving our neighbors, Mount Olive offers a variety of summer trips for middle and high school youth. Each year two trips will be offered: an adventure and a service trip. Every third year, beginning in 2018, the ELCA Youth Gathering will be taking the place of one of the trips. Trips will typically last between 5-10 days, depending on the destination. Fundraisers are provided to help with the cost.
Summer of 2019: The trips for the summer of 2019 will include both a service trip and an adventure trip. Dates and locations yet to be determined. A meeting will be held on August 22nd, 2018 with more information.
Service Projects
Service is a regular routine for both the middle, high school youth and families.  Service opportunities include Channel One, Family Promise, just to name a few.
Youth News and Events