Mount Olive has a vibrant and long history of active children, youth & family ministry. This ministry centers on faith formation through education, but also through fellowship and service.
Adventure Club
Plans are coming together for lots of fun Adventure Club activities this fall and winter. The Mount Olive Adventure Club is a diverse and dynamic group that explores a wide array of activities, everything from concerts to campouts, bike rides to hockey games. Events are intergenerational and family friendly. Members, visitors, and friends are all welcome!
On Friday, March 2 at 7:30 pm, the Adventure Club plans to attend a play presented by Wits' End Theatre in Chatfield entitled Abraham Lincoln for the Defense. Mount Olive member Jim Haase is a part of the cast. See the poster, the sign up sheet, and ticket payment envelopes on the Gathering Area sign up counter. The cost for general admission tickets is $15. All adult adventurers are welcome!
April-Restaurant Trivia-location to be determined.
May-Pizza/Bunco Game night at Mount Olive.
August-Families gather for a weekend in August at the Old Barn Resort in SE Minnesota bluff country. Outdoor meals, bike rides, swimming, camp fires, picnics, ice cream, s'mores, games, crafts, and a small worship service fill the weekend creating memories outside Mount Olive, and inside God's natural beauty.
Summer Trips
In order to get youth out into the world, exploring and serving our neighbors, Mount Olive offers a variety of summer trips for middle and high school youth. Each year two trips will be offered: an adventure and a service trip. Every third year, beginning in 2018, the ELCA Youth Gathering will be taking the place of one of the trips. Trips will typically last between 5-10 days, depending on the destination. Fundraisers are provided to help with the cost.
Summer of 2018: The trips for the summer of 2018 include an adventure trip and the ELCA Youth Gathering. The adventure trip is for any students in middle and high school. This coming summer, the adventure trip will be to the Upper Peninsula of Michigan. The ELCA Youth Gathering is for students in grades 8-12 and will be in Houston, Texas. Planning ahead, 2021 will be the next ELCA Youth Gathering.
Summer of 2019: The trips for the summer of 2019 will include both a service trip and an adventure trip. Dates and locations yet to be determined.
More Info for the 2018 trips:
ELCA National Youth Gathering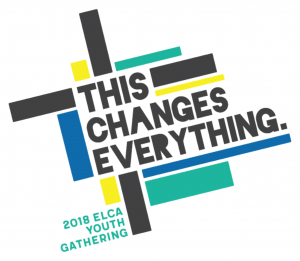 What? The ELCA National Youth Gathering is a time for high school students, entering grades 8-12 fall of 2017, to worship, serve their neighbors, and explore their faith amid more than 30,000 youth. This experience allows youth to better understand Christianity and how their faith can make a difference in the world. The theme for the gathering is "This Changes Everything" pointing to God's love for us, Grace, and the Cross. Please consider this event, as it is formative for many high school students.
Who? Grades 8-12
When? June 27, 2018-July 1, 2018
Where? NRG Stadium, Houston, Texas
Upper Peninsula Adventure Trip
Please sign-up for this trip as soon as possible. The  sign-up sheet is in the Gathering Area or you can contact Kailea Mattheis at                 (507) 288-1580 ext. 207 or kailea@molive.org.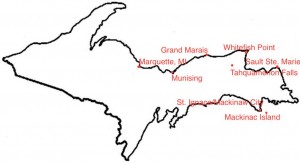 What?We will be working our way through the eastern portion of the Upper Peninsula of Michigan. During the trip we will be hiking to various waterfalls, peaks, and sand dunes; kayaking in Lake Superior; swimming in Lakes Superior, Michigan, and Huron; biking around Mackinac Island; and camping in Michigan's beautiful state parks!
Who? Grades 6-12
When? August 6-13, 2018
Where? Upper Peninsula, Michigan
Service Projects
Service is a regular routine for both the middle, high school youth and families.  Service opportunities include Channel One, Family Promise, just to name a few.
Youth News and Events