Mount Olive has several small groups which meet during the program year. Newcomers are always welcome.
Book group
The Monday Book Group gathers to discuss a wide variety of literature including classics, fiction, poetry, humor, memoirs,history, mystery, Minnesota authors, and youth inspired works. Individuals are welcome to discuss one book or attend every month to discuss them all!  We have leaders volunteer each month to lead the discussion.  The group meets in the Mount Olive library the second Monday of the month at 6:30 pm.  Please join us for some wonderful discussion and fun!  If you have any questions, please contact Jodi Schoer. The book selections for 2017-2018 are:
Monday Book Group
Date
Title
Author
September 11
The Accidental Wife
CJ (Carol) Fosdick
October 9
Hillbilly Elegy: A Memoir of a Family and Culture in Crisis
J.D. Vance
November 13
Galileo's Daughter
Dava Sobel
December 11
On Strike for Christmas
Sheila Roberts
January 8
Hidden Figures
Margot Lee Shetterly
February 12
Poetry of Robert Frost
Robert Frost and Edward Connery Lathern
March 12
Norwegian by Night
Derek B. Miller
April 9
Prayers for Sale
Sandra Dallas
May 14
Go Set a Watchman
Habibo Haji and Joseph Culhane
Fellowship Tables
Fellowship tables are groups of seven or eight adults who meet three times during the program year to share a meal in homes for food, fun and fellowship. Couples and singles are invited to share in the fun. It is a great way to get to know other members and make new friends. Sign up on the sheet in the gathering area, and you will be contacted by the Fellowship Team with more information.
Men's Discipleship Group
This multigenerational group meets on Saturdays at the church from 8:30-9:30 a.m. and seeks to develop meaningful relationships and a better understanding of what it means to be disciples of Christ. This gathering focuses on scripture or a book that helps us to walk closer to the Lord and to our families, and encourages us in being disciples of Jesus. Come as your schedule allows. If you have questions, you can talk with Mark Masbruch, Paul Johnson or Mark Schoer.
Prayer Shawl Ministry

Prayer Shawls are knit or crocheted in prayer and given to those in the midst of a health crisis or personal need as a symbol of God's comfort and care.
All knitters and crocheters are invited to gather at 9:00 am on the second Tuesday of the month. Yarn, treats, guidance, wisdom, support, and humor are shared!
Monday Pub Theology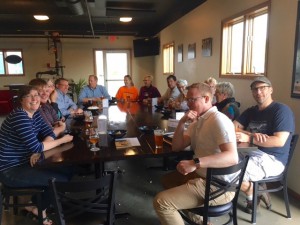 See what's trending! Come to the Life's Too Short Brewing Company each Monday from 5:30 – 7:00 pm.
Conversation focuses on topics that connect faith, spirituality, and our world. Each week's discussion topic is posted ahead of time at the Rochester Pub Theology blog. Contact Pastor Paul for more information or to join the email distribution list.
Quilters
Mount Olive Quilters have a goal to make 1000 quilts by 2016. Multiple organizations distribute the quilts. Lutheran World Relief quilt recipients use them for warmth, baby carriers, for their market displays, etc. Quilts are also donated to the Women's Shelter, Pine Ridge Indian Reservation and the Rochester Crisis Nursery.
Quilters meet weekly on Thursday mornings at 9:00 am to tie quilts. No sewing is required to join in. Packets of squares are available to be sewn at home.
Ripe Olives


Retired members of Mount Olive meet monthly from September through May for fellowship and service.
Sports
Mount Olive has a long and illustrious history in the city-wide Church volleyball and softball leagues. Volleyball is played over the winter months and softball over the summer months. Both leagues are co-ed and high school youth and older are invited to join either team.
Women's Fellowship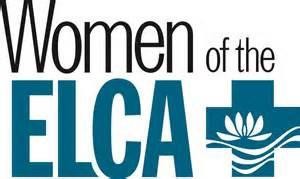 All women of the congregation are automatically members of Women of the ELCA, and are invited to join a monthly circle group. There are a number of circles, meeting at a variety of times.
In addition, each year the Women of the ELCA plan Fall, Christmas, and Spring events for all the women of the congregation.