Mount Olive has several small groups which meet during the program year. Newcomers are always welcome.
"Young Adult" Fellowship Opportunities
Are you in your 20s and 30s and seeking fellowship? Here are some of our upcoming events:
Little Thistle
On Thursday, October 28, at 6pm you are invited to join other 20 and 30 somethings from Mount Olive for some fellowship time. We will plan on gathering on their patio as long as the weather permits. They have a good selection of beer and soda, and often have a food truck. There will be no agenda other than enjoying one another's company.
Workshop Trivia Night
Do you enjoy trivia? Good food and drinks? Even better company? Join us on Thursday, November 18, at 7:30pm at the Workshop Food Hall & Bar for a great night of fun and fellowship! Rachel Carson thought of this great idea 😊
https://facebook.com/events/s/dj-trivia/923635828237459/
Book group
The Monday Book Group gathers to discuss a wide variety of literature including classics, fiction, poetry, humor, memoirs, history, mystery, Minnesota authors, and youth inspired works. Individuals are welcome to discuss one book or attend every month to discuss them all!  We have leaders volunteer each month to lead the discussion.  The group meets in the Mount Olive the second Monday of the month at 6:30 pm.  Please join us for some wonderful discussion and fun!  If you have any questions, please contact Jodi Schoer.
The book selections for 2021-2022 are:
Monday Book Group
Date
Title
Author
September 13
The Boy Who Harnessed the Wind
William Kamkwamba & Bryan Mealer
October 11
The Silent Patient
Alex Michaelides
November 8
Below Stairs (Book Bag)
Margaret Powell
December 13
The Paper Bag Christmas: A Novel
Kevin Alan Milne
January 10
Becoming
Michelle Obama
February 7 or 14
The Only Woman in the Room
Marie Benedict
March 14
When Breath Becomes Air
Paul Kalanithi
April 11
Nightingale: A Novel
Kristin Hannah
May 9
The Speed of Dark(Book Bag)
Elizabeth Moon
Fellowship Tables
Traditionally, Fellowship Tables have been groups of seven to nine adults that meet three or more times during the program year to share a meal and fellowship in homes. In recent years, we have added Restaurant Tables, a group that has their meals in restaurants. Once again, this year there will be both options for Fellowship Tables. These groups are all a great way to branch out, meet new people, and bond with long-time friends without a huge time commitment.
Restaurant and Home Fellowship Tables are formed for one program year and are open to adult couples and singles. Please indicate your preference for one of these groups on your registration form. Pick up your forms at the information table in the entry or in the Gathering Area and return by October 21. Each group will have a volunteer organize their first meeting. Most groups will begin gathering in November, but anyone may join in any-time during the year. Following the first meeting, the group sets its own schedule for the remainder of the year.
Direct any questions to nancy@molive.org.
Men's Discipleship Group
This multigenerational group meets on Saturdays at the church from 8:30-9:30 a.m. and seeks to develop meaningful relationships and a better understanding of what it means to be disciples of Christ. This gathering focuses on scripture or a book that helps us to walk closer to the Lord and to our families, and encourages us in being disciples of Jesus. Come as your schedule allows. If you have questions, you can talk with Mark Masbruch, Paul Johnson or Mark Schoer.
Prayer Shawl Ministry

Prayer Shawls are knit or crocheted in prayer and given to those in the midst of a health crisis or personal need as a symbol of God's comfort and care.
All knitters and crocheters are invited to gather at 9:00 am on the second Tuesday of the month from September through May. Yarn, treats, guidance, wisdom, support, and humor are shared!
Quilters
For over 25 years, the Mount Olive Quilters have met to make large(full-size) and small (baby) quilts. Annually, they make 75-100 large quilts and the same number of baby quilts, which are donated to Lutheran World Relief, Pine Ridge Indian Reservation, The Rochester Women's Shelter, the Dorothy Day House, and several other organizations. Contact Elaine Monson if you would like to get involved with this ministry.
Quilters meet weekly on Thursday mornings at 9:00 am to tie quilts. No sewing is required to join in. Packets of squares are available to be sewn at home.
Ripe Olives

Ripe Olives, the group for Mount Olive's seniors, meets during the program year on the 2nd Friday of the month at 9:30 a.m. for education and fellowship opportunities. At each meeting, breakfast is provided with a freewill donation. Everyone is welcome to attend. Sign up in the Gathering Area prior to each event. Watch the bulletin, and The Messenger newsletter for further information about programs coming up in 2021! Contact Nancy Britson, Director of Congregational Life, with questions – 288-1580 ext. 202 or nancy@molive.org

Spiritual Companions
Spiritual Companions are a group of Mount Olive members who visit with our most vulnerable folks – those homebound or in need of extra support due to illness or life circumstances. The group meets together a few times a year to assess individuals needs. The companions meet with their assigned member on a schedule that works for the parties involved. Sometimes something as simple as a shared cup of coffee means a lot! If you'd like to know more about this important ministry for yourself or know of someone in need of companionship, please contact Pastor Glenn Monson, glenn@molive.org or call the church office– 288-1580. Requests are kept confidential.
Women's Fellowship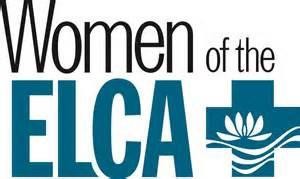 All women of the congregation are automatically members of Women of the ELCA, and are invited to join a monthly circle group. There are a number of circles, meeting at a variety of times.
In addition, each year the Women of the ELCA plan Fall, Christmas, and Spring events for all the women of the congregation.