*Service groups are not currently meeting in person due to COVID-19 restrictions
Mount Olive is actively engaged in a wide variety of service ministries in the Rochester area as we seek to care for the poor and vulnerable.
Volunteer Links
Bolder Options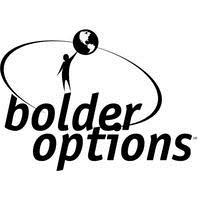 Bolder Options is an innovative organization focused on healthy youth development. The comprehensive mentoring program, wellness activities and leadership opportunities coordinate family, community, school and county resources in a united effort to support youth who are at-risk for dropping out of school or becoming involved in delinquent or unhealthy behaviors. Bolder Options engages youth and mentors in goal setting, physical activity, tutoring and community involvement to build confidence, maximize potential, and encourage healthy life skills.
The Rochester office for Bolder Options is located at Mount Olive. Contact Bolder Options at 507.993.0554.
Channel One Food Bank

Channel One is the local food shelf for Olmsted County. Mount Olive collects special offerings for Channel One during Lent as well as on Thanksgiving Eve. Mount Olive always has a Channel One bin for non-perishable foods in the gathering area.
Dorothy Day House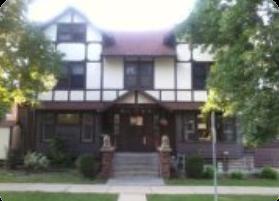 Dorothy Day (1897-1980) began serving the homeless in the 1930's in response to the devastating culture of homelessness and poverty. To this day, Dorothy Day houses offer shelter and food for homeless people.
Mount Olive volunteers serve on the first Friday of each month from 5pm – 7pm to cook, serve the meal, pray and eat with those staying at the Dorothy Day House in Rochester.
Family Promise Rochester (Interfaith Hospitality Network)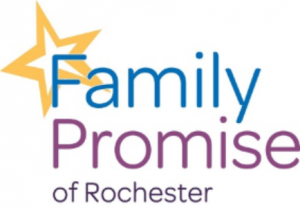 Family Promise Rochester (formerly "Interfaith Hospitality of Greater Rochester, MN", is a network of volunteers from 40 faith communities who offer food and shelter to families who find themselves homeless.
Family Promise Rochester offers these families the basic necessities of life food, shelter and security while they are going through their personal crisis. We give them a chance to regroup, rejuvenate and then get back on their feet with dignity.
Mount Olive hosts families for one or two weeks at a time. Volunteers provide hospitality in the evening and overnight as they stay in our specially prepared rooms. We host four weeks out of the year. Volunteers help by cooking and serving food, playing with the families with young children, staying overnight, or driving families to and from Mount Olive.
Food for Friends
In partnership with Channel One, Mount Olive provides nourishing food each week for students at John Adams Middle School. This food goes to students who may not otherwise have any food over the entire weekend.
Come on Wednesdays at 7:30 pm to fill a backpack. You can also volunteer to do a pick-up or drop-off. Sign up sheets are available in the gathering area. Contact Carrie Fletcher for more information.
Mount Olive volunteers gather on the second Saturday of the month to work on a house from 9am to 4pm in the Rochester area. You can come for whatever time period works with your schedule. Construction experience is NOT necessary.

The Mitten Tree
The goal of the Mitten Tree is to keep elementary school children in our community warm during the winter. In November through the Advent Season, the Mitten Tree is displayed in the gathering area. You may place gently used or new grade school sized coats, snow pants, snow boots, wool socks, hats, or mittens under or on the tree. The items are distributed to children in our community.
Neighborhood Schools
Mount Olive has a special relationship with Elton Hills Elementary School. We have provided low income students with dozens of coats, boots, gloves and other items they need. We are also active in the Reading Buddy program which matches our members with children who need extra help. In addition, we sponsor a staff appreciation effort during the school year to remind the faculty how much we appreciate their work.
Next Chapter Ministries

Next Chapter Ministries is a network for changing lives. Their mission is to build lasting relationships with those in the Olmsted County community who have been impacted by crime, restoring them to God, family, and community with the Gospel of God. Their program includes mentoring adults one-on-one, encouraging participants to be involved in church and community events, conducting regular Bible study and support groups, supporting individuals as they work towards attaining goals, as well as providing housing that offers a family environment and opportunities for personal growth. In addition, they build and maintain a network of support for participants and advocate for and practice restorative justice.
Members of Mount Olive are involved as mentors, as helpers in areas of maintenance and cleanup of the property, and in providing occasional programs for youth and children at Next Chapter. You can also donate clothing, shoes, and other items by placing it in the NP Community collection bin in the Mount Olive parking lot.
Salvation Army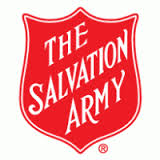 The Salvation Army of Rochester's mission is to preach the gospel of Jesus Christ and to meet human needs in his name without discrimination. Some of the ways they do this are through offering a free meal program, providing affordable housing to at-risk families, the Good Samaritan Dental and Health Clinics, and running the Caring Partners licensed adult day program.
Groups of Mount Olive members ring bells each Christmas season for the Red Kettle Campaign. Volunters spread Christmas cheer while helping to raise money that will make a difference in the lives of people in crisis.
Sign up in the gathering area to ring bells, usually at Hy-Vee North, with other Mount Olive members, or sign up to ring bells on your own at www.registertoring.com.
Second Sunday of Service
Second Sunday of Service activities occur six times during the program year, beginning with "God's work. Our hands."  Older students and adults help with the little ones to make it a truly intergenerational activity.  Everyone is welcome to help with the projects.  These projects make a big impact on the recipients and the children love to help out.
Women's Day of Service
On Saturday, April 6, 2019 at 9:00 a.m., Mount Olive women will gather to perform acts of service in the community and at church for their 3rd annual Day of Service, planned by the Mount Olive Women of the ELCA. Funds for lunch and supplies are provided by Thrivent.