Worship is Indoor & Outdoor Next Weekend
For the past several years, we have enjoyed offering outdoor services one weekend each summer. At the request of a number of our members, the pattern has been modified to accommodate worshippers for whom outdoor worship is difficult. The schedule for June 22 and 23 will be as follows:
 Saturday 5:00 pm – worship on the outdoor patio, east side of the Gathering Area (in the case of rain, we will be in the Gathering Area.)
 Sunday 8:00 am – worship in the Sanctuary
 Sunday 9:30 am – worship on the west lawn, you may bring a blanket or lawn chairs.
Folding chairs will be provided.
Remember, the congregational pot-luck will follow the 9:30 am service!
June 23rd Kickoff Event is Food, Bouncy House, Games, & More!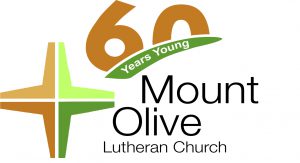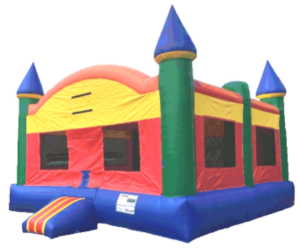 Next Sunday, June 23rd, following the 9:30 worship service, we will be having our Kickoff Event to celebrate our 60th Anniversary. This event is for all ages! The Potluck Lunch will begin in the Fellowship Hall at 10:45. Following the potluck, everyone is invited to the west lawn for games and prizes and a bouncy house for the kids. counter to bring a main dish, side dish or dessert to the potluck. Our hope is to have 60 different dishes to sample to celebrate our 60th. Tableware and beverages will be provided.
Women's Summer Bible Study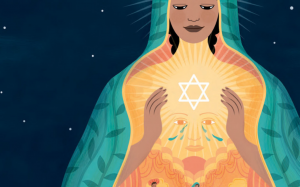 For the months of June, July, and August, a women's Bible study on the book of Esther will be offered on the 3rd Wednesday of each month at 6:30 pm. All women, regardless of their membership in a circle, are welcome to attend. The study will be led by volunteers and is available for free in Gather Magazine. A booklet containing all three studies will also be available at church. Look for the table in the entry or ask Nancy Britson, nancy@molive.org in the church office to receive a PDF of the study by email. We hope to see you for the first study, led by Donna Miller, on Wednesday, June 19 at 6:30 pm in the Library!
Visitors Expected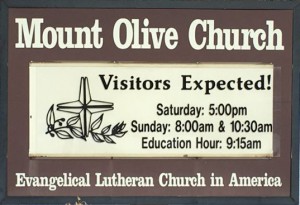 The sign outside of Mount Olive says, "Visitors Expected!" We mean this. We expect you, which means we are prepared to greet you and welcome you, no matter who you are. Our facility is completely accessible to all. Our welcome statement says it best:We trust that God calls Mount Olive Lutheran Church to a ministry of reconciliation. We embrace as a gift the diversity of our neighborhood and the world, and we extend God's hospitality by welcoming, hearing, and treasuring:
All gender identities and sexual orientations
All races and ethnicities
All ages and abilities
All economic statuses and education levels
All faith journeys and personal histories
We are also an unapologetically Lutheran community of faith. This means:
Our theology is centered in the life and death of Jesus Christ.
We are part of a long line of historic churches which celebrate infant baptism and weekly Holy Communion.
The Word of God is the norm and basis for our life together.
We are also part of one particular group of Lutherans – the Evangelical Lutheran Church in America. Through this group we are networked with thousands of other congregations, mission sites, social service agencies, and educational institutions that live out the faith of Jesus Christ in similar ways.
We would love to have you join us for worship on a weekend. Our communion table is open to all as God draws you. Please come. If you like, you may even want to stay for coffee, introduce yourself, and strike up a conversation.
We believe Christ calls each person to some kind of ministry. We also believe that our lives are enriched when we do ministry together. You are welcome to explore your calling in this community of God's people.