Annual Meeting January 26
Following worship on Sunday, January 26, all members are encouraged to come to the Fellowship Hall for a light lunch at 11:30 served by the 60th Anniversary Committee.  A free will offering will be received for the lunch and will be added to the 60th Anniversary Fund.  At 12:00 the Annual Congregational meeting will begin.  Annual reports are now available in the church office; you may also sign up to receive an electronic version. Childcare will be provided during the Annual Meeting. We will have toys for the little ones, games and a movie for the older kids. If you have any questions about the childcare, please contact Carrie Fletcher at carrie@molive.org.
60thAnniversary Event #4: Pastor Siri in Concert January 31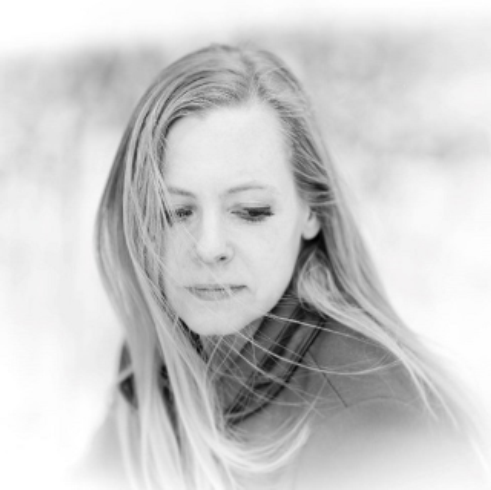 Many members of Mount Olive remember Pastor Siri Strommen, who served as Associate Pastor at Mount Olive 2006-2012. Pastor Siri serves now at Atonement Lutheran Church in Bloomington, Minnesota. In addition to her pastoral duties, Pastor Siri finds time to perform as a folk musician, having released another album this year, "Leaving the Garden". In conjunction with our 60th anniversary, Pastor Siri will give a concert at Mount Olive on Friday, January 31 at 7:00 pm. A freewill offering will be taken for the 60th Anniversary Fund. A reception will follow the concert.

"Hymns and Hops" Coming February 8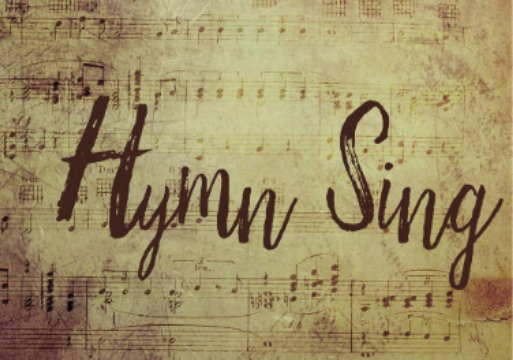 Mount Olive will be hosting a hymn sing at Little Thistle Brewery, 2031 14th St NW, on Saturday, February 8, 7:30-9:30 pm. ALL are welcome to partake regardless of singing abilities or beverage preference. Craft brews and sodas will be available for purchase. This time of fellowship is designed to rejuvenate the spirit during these frigid winter months, while experiencing God's presence through song and community. A free will offering will be collected and funds will be used by Mount Olive Women of the ELCA to explore how to best support current and prospective ELCA members from steadily declining demographic populations. Childcare will be provided in the Mount Olive nursery for this event; drop off begins at 7:00 pm. Please sign up in the Gathering Area, indicating if you will be using childcare and the number and ages of children. Contact Marisa Rueda Will- ruedma01@gmail.com or Nancy Britson – nancy@molive.org with any questions.
Visitors Expected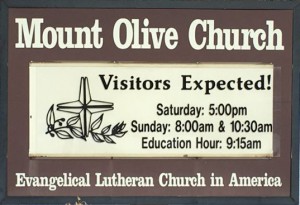 The sign outside of Mount Olive says, "Visitors Expected!" We mean this. We expect you, which means we are prepared to greet you and welcome you, no matter who you are. Our facility is completely accessible to all. Our welcome statement says it best:We trust that God calls Mount Olive Lutheran Church to a ministry of reconciliation. We embrace as a gift the diversity of our neighborhood and the world, and we extend God's hospitality by welcoming, hearing, and treasuring:
All gender identities and sexual orientations
All races and ethnicities
All ages and abilities
All economic statuses and education levels
All faith journeys and personal histories
We are also an unapologetically Lutheran community of faith. This means:
Our theology is centered in the life and death of Jesus Christ.
We are part of a long line of historic churches which celebrate infant baptism and weekly Holy Communion.
The Word of God is the norm and basis for our life together.
We are also part of one particular group of Lutherans – the Evangelical Lutheran Church in America. Through this group we are networked with thousands of other congregations, mission sites, social service agencies, and educational institutions that live out the faith of Jesus Christ in similar ways.
We would love to have you join us for worship on a weekend. Our communion table is open to all as God draws you. Please come. If you like, you may even want to stay for coffee, introduce yourself, and strike up a conversation.
We believe Christ calls each person to some kind of ministry. We also believe that our lives are enriched when we do ministry together. You are welcome to explore your calling in this community of God's people.