Visitors Expected!
The sign outside of Mount Olive says, "Visitors Expected!" We mean this. We expect YOU, whether you are a new resident to Rochester, or you've been here for years, or you are just visiting. We have a completely accessible facility for physically-challenged folks. We are open and welcoming to people of all creeds, beliefs, ethnicities, and sexual orientations. We believe that God has called us to this ministry of hospitality and we welcome guests every weekend. Consider yourself invited.
We are also an unapologetically Lutheran community of faith. This means that our theology is centered in the life and death of Jesus Christ. This means that we are part of a long line of historic churches who celebrate infant baptism and weekly Holy Communion. This means that the Word of God is the norm and basis for our life together. We are also a part of one particular group of Lutherans – the Evangelical Lutheran Church in America, and through this group we are networked with thousands of other congregations, mission sites, social service agencies, and educational institutions that live out the faith of Jesus Christ in similar ways.
We would love to have you join us for worship on a weekend. Our communion table is open to all as God draws you. Please come and introduce yourself, stay for coffee and fellowship afterwards, and get to know us better. We believe Christ calls each person, of every age and situation, to some kind of ministry. We also believe that our lives are enriched when we do ministry together. YOU are welcome to explore YOUR calling in this community of God's people.
---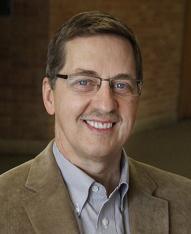 Pastor's Message
A Church of Compassion
If you attended worship in April you might have heard reference to a new initiative in Rochester called City of Compassion. It turns out that there is a growing movement amongst mayors around the country who have a common aspiration: that their city be known as a City of Compassion. Mayor Brede has asked an interfaith group of residents (clergy and lay) to begin plans for an event this fall which will move this process forward in Rochester. This, I believe, is an exciting and positive development in our city and one which is sorely needed in this time when divisions between people seem so deep.
As I've thought about our city leaders' aspiration to make this a city whose policies and procedures and ways of living are notably compassionate I've wondered, "What would it take for a church to be known as a church of compassion?" If we look at the definition of compassion in the dictionary we see that compassion is a "sympathetic consciousness of others' distress together with a desire to alleviate it." So for a church to be known as church of compassion it would need to have this consciousness.
I believe Mount Olive already has this consciousness, and we need simply to keep tapping into it. Starting soon, our congregation will partner with Next Chapter Ministries, a Christian ministry to persons who have been incarcerated. We hope to learn how best to support these persons, as well as to being open to what God will teach us through them. On Sunday, May 8, the morning Adult Forum will feature leaders of the LINK program, a local program to help homeless youth. Again, we hope to be partners with this ministry, focusing on young people in severe need. Also, beginning in May, Mount Olive will be hosting two Elder Network workshops. The first is called Powerful Tools for Caregivers, and the second, Living Well with Chronic Conditions. These workshops are open to our whole community again to help us support others in distress and do what we can to lighten their load.
I urge you to seek out opportunities to exercise your compassion consciousness. I believe that God will bless you and many others through you.
Blessings,
Pastor Glenn