Outdoor Worship Services June 23 & 24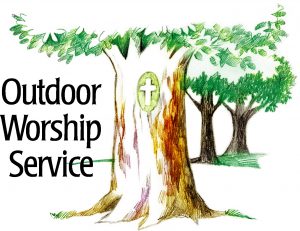 Do you love worship? Do you love the great outdoors? If you said yes to both of those questions, next weekend is for you. We will be worshipping outside once again this year. As weather permits, we will worship on the east patio on Saturday at 5:00 pm, and on the west lawn on Sunday at 8:00 and 9:30 am. Dress in comfortable clothes, bring a lawn chair or blanket if you prefer, and enjoy God's wonderful creation while we lift our voices in praise. As part of the weekend, we will be dedicating many quilts to be sent all over the world for missions, welcoming new members, and sending our youth off with a blessing for the ELCA National Youth Gathering. Ruth Circle will provide us with a yummy reception after each service. We hope to see you there!
Project Comfort Coffee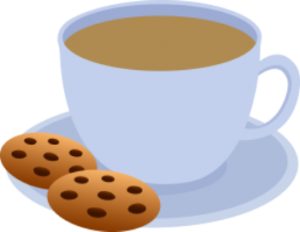 Following outdoor services on June 23/24, Ruth Circle members will serve homemade cookies and coffee and accept a freewill offering to support the LWR Quilts and Shipping Fund.  All offerings collected will go directly to the  Lutheran World Relief Quilt and Shipping Fund to help defray the cost of shipping the care kits and quilts to people in need around the world.  Checks can be made out to Mount Olive with "Project Comfort" on the memo line and given the day of the coffee or during worship at anytime.  Your support is greatly appreciated.
Workshop/Ice Cream Social with Curtis and Katie Kline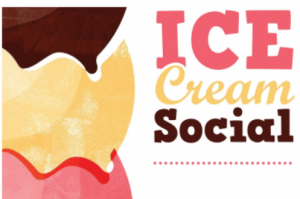 Many at Mount Olive are acquainted with ELCA Missionaries Curtis and Katie Kline who have been serving in Bogota, Colombia since 2015. It is exciting that Mount Olive will be hosting a Colombia Workshop led by Curtis and Katie, on Wednesday, June 20, 6:30-8:00 pm in the Mount Olive Fellowship Hall. This intergenerational event will begin with a brief presentation of the Kline's ministry in Colombia, South America along with an explanation of the Colombian peace process which Curtis has been actively involved in. Following the presentation, there will be an activity, "Building Peace from the Ground Up." The evening will conclude with a treat of ice cream and a myriad of toppings. There will be a free will offering to help with the Kline's ministry. Members of Hosanna Lutheran in Rochester will also be joining us that evening. Please bring your entire family to this special event. No pre-registration required.
Women's Summer Bible Study on Prayer

For the months of June, July, and August, a women's Bible study will be offered on the 3rd Tuesday of each month at 1:00pm. All women, regardless of their membership in a circle, are welcome to attend. The study, entitled simply "Prayer", is available for free from the Gather Magazine website. Copies of all three studies will also be available at church beginning in June. Look for the table in the entry or ask in the office. The study may also be downloaded to your tablet from this link: https://www.gathermagazine.org/summer-2018-prayer/.
Visitors Expected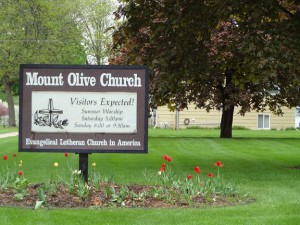 The sign outside of Mount Olive says, "Visitors Expected!" We mean this. We expect YOU, whether you are a new resident to Rochester, or you've been here for years, or you are just visiting. We have a completely accessible facility for physically-challenged folks. We are open and welcoming to people of all creeds, beliefs, ethnicities, and sexual orientations. We believe that God has called us to this ministry of hospitality and we welcome guests every weekend. Consider yourself invited.
We are also an unapologetically Lutheran community of faith. This means that our theology is centered in the life and death of Jesus Christ. This means that we are part of a long line of historic churches who celebrate infant baptism and weekly Holy Communion. This means that the Word of God is the norm and basis for our life together. We are also a part of one particular group of Lutherans – the Evangelical Lutheran Church in America, and through this group we are networked with thousands of other congregations, mission sites, social service agencies, and educational institutions that live out the faith of Jesus Christ in similar ways.
We would love to have you join us for worship on a weekend. Our communion table is open to all as God draws you. Please come and introduce yourself, stay for coffee and fellowship afterwards, and get to know us better. We believe Christ calls each person, of every age and situation, to some kind of ministry. We also believe that our lives are enriched when we do ministry together. YOU are welcome to explore YOUR calling in this community of God's people.