The Mount Olive Ministry Fair

Make Connections – The Mount Olive Ministry Fair
Please come to the Ministry Fair following the service today in the Fellowship Hall . Each of Mount Olive's Four Pillars-Worship, Service, Education, and Fellowship-are represented. Visit the tables featuring all of the ministries at Mount Olive and find out how you can make connections– with God, with our neighbors, and with fellow members and friends.
Mount Olive Metamorphosis Begins This Week!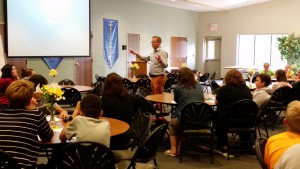 Welcome to a new year of Metamorphosis at Mount Olive Lutheran Church! Beginning this Wednesday evening. September 27, Metamorphosis students will meet to engage lively topics that will guide them to affirm their baptism and adults to share their faith. All ages are welcome! The Wednesday evening schedule is: Dinner at 5:30, Table Discussion at 6:00, closing worship will conclude by 7:30 pm. Help is needed with the Wednesday meals; sign up to help in the Gathering Area.Adults attending the Romans Study with Pastor Glenn on Wednesday evenings are welcome to join the group for dinner and opening discussion.
Note: The fall Metamorphosis session continues on Wednesdays through November 15. No meal or class on Oct. 18 for Metamorphosis, the Romans Class will meet until Nov. 29.
Youth Silent Auction-Deadline Extended!
Due to the addition of several wonderful items, the Silent Auction to raise money for the youth trips next Summer continues through Sunday October 1 at noon! Please visit the tables in the Fellowship Hall today to place your bid on the fantastic variety of items. The Middle and High School Youth will also be donating service items up for bid. If there is a service that you need, (yard work, chores, etc.) there is a form for you to list the need and how much you will donate to have that need fulfilled. Thank you for your support of the Mount Olive youth!!
Visitors Expected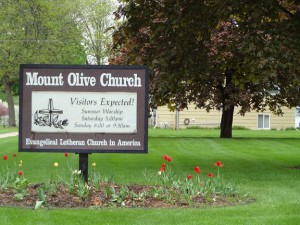 The sign outside of Mount Olive says, "Visitors Expected!" We mean this. We expect YOU, whether you are a new resident to Rochester, or you've been here for years, or you are just visiting. We have a completely accessible facility for physically-challenged folks. We are open and welcoming to people of all creeds, beliefs, ethnicities, and sexual orientations. We believe that God has called us to this ministry of hospitality and we welcome guests every weekend. Consider yourself invited.
We are also an unapologetically Lutheran community of faith. This means that our theology is centered in the life and death of Jesus Christ. This means that we are part of a long line of historic churches who celebrate infant baptism and weekly Holy Communion. This means that the Word of God is the norm and basis for our life together. We are also a part of one particular group of Lutherans – the Evangelical Lutheran Church in America, and through this group we are networked with thousands of other congregations, mission sites, social service agencies, and educational institutions that live out the faith of Jesus Christ in similar ways.
We would love to have you join us for worship on a weekend. Our communion table is open to all as God draws you. Please come and introduce yourself, stay for coffee and fellowship afterwards, and get to know us better. We believe Christ calls each person, of every age and situation, to some kind of ministry. We also believe that our lives are enriched when we do ministry together. YOU are welcome to explore YOUR calling in this community of God's people.