Visitors Expected!
The sign outside of Mount Olive says, "Visitors Expected!" We mean this. We expect YOU, whether you are a new resident to Rochester, or you've been here for years, or you are just visiting. We have a completely accessible facility for physically-challenged folks. We are open and welcoming to people of all creeds, beliefs, ethnicities, and sexual orientations. We believe that God has called us to this ministry of hospitality and we welcome guests every weekend. Consider yourself invited.
We are also an unapologetically Lutheran community of faith. This means that our theology is centered in the life and death of Jesus Christ. This means that we are part of a long line of historic churches who celebrate infant baptism and weekly Holy Communion. This means that the Word of God is the norm and basis for our life together. We are also a part of one particular group of Lutherans – the Evangelical Lutheran Church in America, and through this group we are networked with thousands of other congregations, mission sites, social service agencies, and educational institutions that live out the faith of Jesus Christ in similar ways.
We would love to have you join us for worship on a weekend. Our communion table is open to all as God draws you. Please come and introduce yourself, stay for coffee and fellowship afterwards, and get to know us better. We believe Christ calls each person, of every age and situation, to some kind of ministry. We also believe that our lives are enriched when we do ministry together. YOU are welcome to explore YOUR calling in this community of God's people.
---
Pastor's Message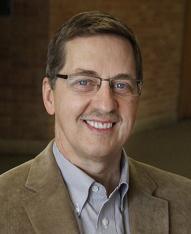 It was Sunday, June 12 about 7:15 am. I walked into the office and said good morning to Brock who was busy preparing for worship. He looked up and said to me, "Glenn, did you hear about the people killed in Orlando?" "No," I said. "What happened?" It was then that I heard the first reports of what is now called The Orlando Massacre. A popular nightclub in Orlando, Pulse Nightclub, considered a "safe zone" for people who are lesbian or gay, or who identify as bisexual, transgender, or queer (LGBTQ), had become tragically unsafe as an assailant armed with an automatic weapon had entered the club in the wee hours of that Sunday morning and gunned down scores of people, leaving 49 dead and over 50 wounded, until he himself lay dead after a gun battle with police. This horrific event is the singularly most deadly attack of its kind in American history.
What has become increasingly obvious in the weeks following the massacre is that it was LGBTQ people who were targeted. The man who gunned these people down did not do so randomly. It has also become well-established that Pulse Nightclub was a kind of sanctuary for its clientele. It was a place where people who were looked on suspiciously elsewhere were welcomed and cherished and honored.
In his sermon on the Sunday following the Orlando shootings, Pastor Paul referred to the Pulse Nightclub as a safe haven, and also noted that sadly the church has often been a place where LGBTQ people have not been safe, not welcomed, cherished and honored. That really struck me. How is it, I thought, that a night club and not the church is a place where people feel safe? How is it that "sanctuary" is a term we can use in speaking of a night club, because it is safe, but a term that we cannot use in speaking of the church?
In response to the Orlando massacre, Pastor Paul issued a strong challenge to us as a community of faith and I believe that we need to meet that challenge. We need to have a serious conversation in the near future about Mount Olive becoming a Reconciling in Christ congregation (RIC). RIC congregations are explicit in their welcome and support of LGBTQ folks. There are currently two congregations in Rochester who are RIC congregations, People of Hope and Zumbro, and we need to have a conversation about joining their ranks.
There was a time when I believed to be welcoming to all people, without being explicit in welcoming LGBTQ people, was adequate. I have come to believe that that time is now past. The events of Orlando, and the countless other acts of intolerance, hate, and bigotry that continue to be tolerated in our country make it imperative that the church do more than it has done in the past. I ask that you pray for victims of this intolerance, and pray for our congregation as we discern the best ways for us to respond to God's call in this important time.
Yours in Christ,
Pastor Glenn
---
South Dakota Travelers Return
Our intergenerational group of twelve who traveled to the Pine Ridge Reservation are back. Check out this video collage of photos from the experience: animoto.com/play/nRa0cb2gD47DHPYf2aqGew